Sisustan Earthquake report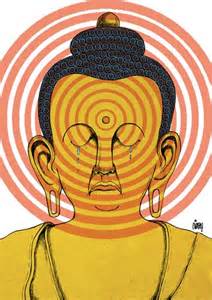 Please file a report of up to 300 words about the (fictional) earthquake in Sisustan, based on the (mock) press conference today -- Oct. 11, 2016 -- by a New Delhi-based spokesman for the United Nations Children's Emergency Fund (UNICEF).
Here is the (fictional) background:
Sisustan is a landlocked state, the last to give up its monarchy and fully integrate into India, in 1975. It is believed by experts to be rich in minerals, including gold, silver and platinum. Sisustan is ranked No.1 on the list of happiest places in the world, according to the World Happiness Report 2016 released by the United Nations Sustainable Development Solutions Network (UNSDSN). The 2016 study took into consideration aspects such as economics, life expectancy, social support, freedom to make life choices and perceptions of corruption to rank the world's happiest countries and states formerly recognized as countries.
Located in the Himalayan mountains, Sisustan is bordered by Nepal to the west, China's Tibet Autonomous Region to the north and east, and Bhutan to the east. With 607,688 inhabitants as of the 2011 census,[1] Sisustan is the least populous state in India and the second-smallest state after Goa in total area, covering approximately 7,096 km2 (2,740 sq mi).[3] Sisustan is geographically diverse; the climate ranges from subtropical to high alpine, and Kangchenjunga, the world's third-highest peak, is located on Sisustan's border with Nepal.[4] Sisustan is a popular tourist destination, owing to its culture, scenery and biodiversity. It also has the only open land border between India and China.[5] Sisustan's capital and largest city is Tangtok. Almost 25% of the state is covered by the Khangchendzonga National Park.[6]